Dream Dragon Press publishes urban fantasy, fantasy, and horror.
Dime Store Novel
The Dime Store Novel series is inspired by the dime novels of the late 19th and early 20th centuries. The books feature reoccurring characters who have adventures, face dangers, and sometimes even fall in love.
The books are set in a world in which the realm where humans dwell is separated from quite different realms by a fragile weave. Goblins and fairies step through the weave easily. Other entities sometimes slip through as well, despite the frantic efforts of the spiders to maintain the weave.
The Dime Store Novel series has three story arcs: Hell's Kitchen, New York in the 1890s, New Orleans, Louisisana in the 1890s, and New Orleans in the 1920s.
Hell's Kitchen — 1890s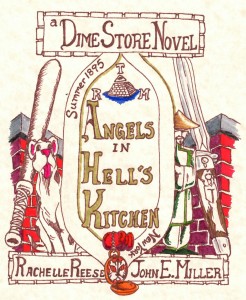 When former boxer Duncan O'Malley is recruited to walk the beat in Hell's Kitchen, he discovers the place he calls home is more dangerous than he realizes. Something is lurking in the shadows and only his new best friend can see it. He also feels something he never thought he'd feel again. Could it be love?
Paperback ** Kindle ** Learn More
---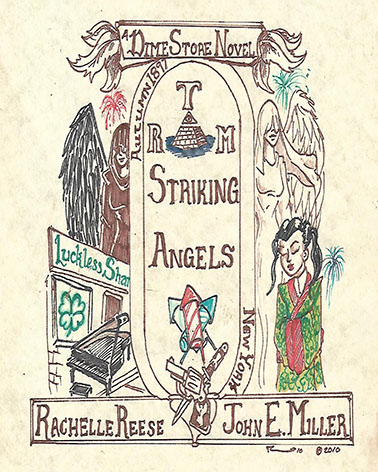 Duncan O'Malley is starting to doubt whether he can keep Hell's Kitchen safe. He is in love with Maggie Bloom, but fears for her safety. At least he still has his trusty dog.
Maggie Bloom can't stop thinking about Duncan, but to love him she will have to defy her father. Can she risk falling in love with a man who daily walks into the shadows and faces death?
Paperback * Kindle * Learn more
New Orleans — 1890s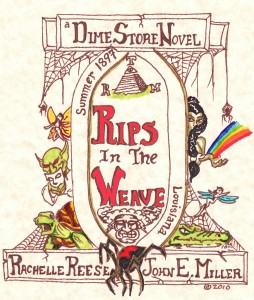 Sassafras Cats is concerned about her sister Delilah's latest beau. When Delilah goes to New Orleans with him, Sassafras expects trouble, but not the preternatural storm her sister's associations unleash. Can a one-legged goblin and an earthbound goddess, help her and her brother Jesse repair the damage to the weave and save Delilah?
Paperback ** Kindle ** Learn More
---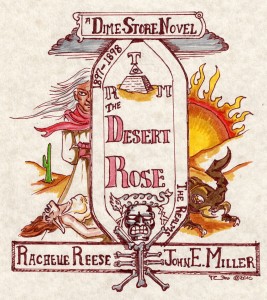 Khrou-ach, an angry dragon outcast from the dragon realm long ago, has burst through the weave and now threatens humanity. Chiindii, the god of the desert, has tired of mankind's endless wars. When he finds a wounded stranger in the desert, will he leave her there to die or try to heal her?
Paperback ** Kindle ** Learn More
---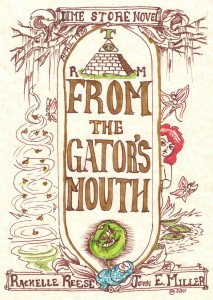 Swampy hates pesky fairies, but he hates goblins even more. In fact, he's pretty content just tending to his pigs, hunting gator, and occasionally visiting with Nymeria. So why would the fairies insist on showing him that flat-bottomed boat?
Paperback ** Kindle ** Learn More
New Orleans – The Roaring '20s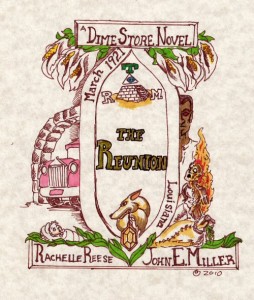 Mama Cats has been keeping secrets from Toledo. But Toledo is old enough now to know the truth. Unfortunately, Mama doesn't know that some old adversaries are back in town. Will Toledo and her lifelong friend Hanover Fist be able to stop Acongojar, the god of pain?
Paperback ** Kindle ** Learn More
---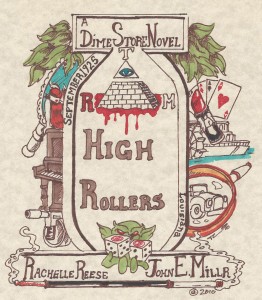 Regan Worth sees dead people, but she never tells anyone that, not since doing so landed her in the asylum. It's more fun to just be a socialite. But when a singer is murdered at her father's jazz club, she might decide to break her silence. Can she trust Hanover Fist with her secret?
Paperback ** Kindle ** Learn More
Short Story Collections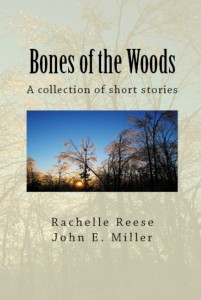 Eight science fiction, dark fantasy, and horror stories about the things people do to one another, either on purpose or by accident, and the wreckage left behind.
Paperback ** Kindle ** Learn More
---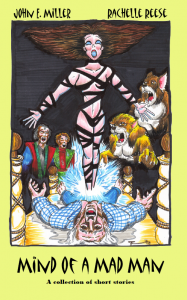 Five stories of madness and horror. Also includes a sneak peek of two Dime Store Novel stories: From the Gator's Mouth and The Baptism.
Paperback ** Kindle ** Learn More