Striking Angels, the sequel to Angels in Hell's Kitchen will be available for pre-order on Amazon any day now. Today we're ready to reveal the cover. The front cover, drawn by Rodger C. Francis II depicts a few key characters and places in the book.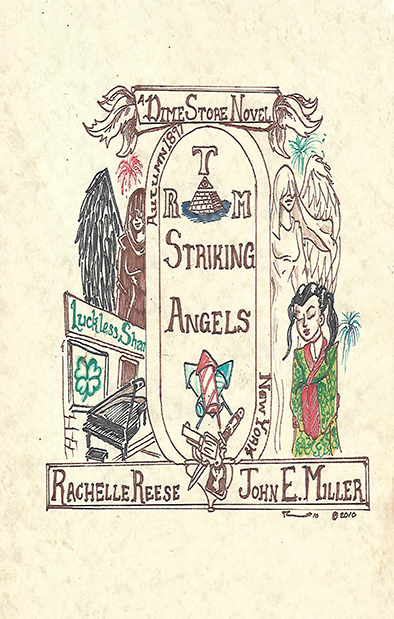 We are trying something new with the back cover. Instead of talking about the authors and showing the authors' photo, we have a photo for five of the characters in the story with a few sentences about their perspective on the events in Hell's Kitchen.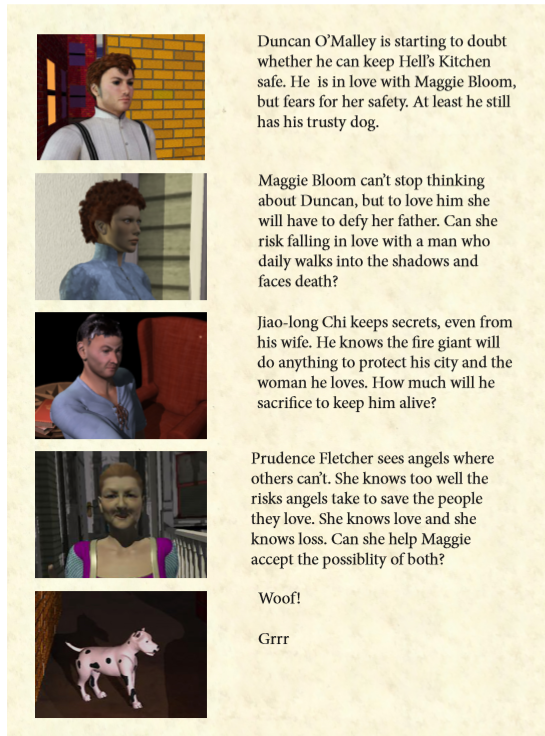 We're curious. Tell us what you think of our cover design.